Installation & Maintenance of Tampa Landscape Irrigation Systems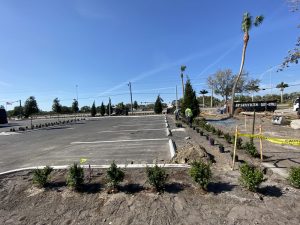 Cross Creek Landscaping is a leading provider in the Tampa Bay area for landscape irrigation systems. We provide residential and commercial sprinkler installation and maintenance and service the Bay area, as well as other nearby areas, such as St. Petersburg, Clearwater, and Plant City. You can rest easy knowing all of your sprinkler installation, maintenance, and repair needs can be handled in a quick and professional manner by Cross Creek Landscaping.
The installation of landscape irrigation systems needs to be done correctly the first time. This saves you time and money and ensures your landscape is adequately watered in the hot Florida sun. Cross Creek Landscaping offers the following irrigation-related services:
Automatic Systems
Irrigation Systems
Sprinkler Systems
After we have taken care of the installation, Cross Creek Landscaping can also maintain, service, and repair your irrigation systems. We service and maintain many irrigation and sprinkler systems in Plant City, Tampa, St. Petersburg, and Clearwater.
Request a Quote for Landscape Irrigation Systems or Sprinklers Today
Does the landscape around your residential or commercial property need improvement? Tell us about your landscaping ideas, renovation plans, irrigation system, or landscape installation requirements. Call Cross Creek Landscaping at 813-376-2422 or request a quote online.